Doppler Effect
The Doppler effect is what happens to waves which are coming from an object or source that is moving toward or away from you. A common example is an ambulance siren.

frequency of the waves.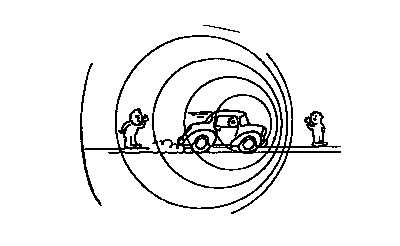 This change in pitch with the motion of the source is called the Doppler effect and it works for all kinds of waves, including both sound waves and light. In fact, it is the Doppler effect of light coming out of the surface of the Sun that tells us how the surface of the Sun is moving.

Click here to go back.